Mercer County Community College (MCCC) located in West Windsor, New Jersey is going solar. The project was developed by MasTec, who selected Solectria Renewables' SGI 500 inverters for the 8MW solar system located on a 45 parcel of land. The project is estimated to save MCCC nearly $750,000 in energy costs per year.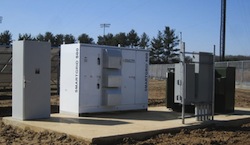 "We've worked with Solectria Renewables on other projects, including a 4.75MW solar system in Massachusetts, so we already have experience with the reliability and durability of their products as well as the responsiveness of their sales, operations and customer services teams," said Aron Anderson, Director of Estimating of MasTec. "When this project arose, there was no doubt that we would engage Solectria again. We truly value their products and company as a whole."
Patricia C. Donohue, MCCC President, said the solar farm moves MCCC forward on many fronts. "The solar farm will save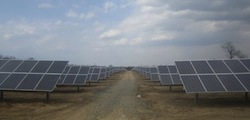 critical dollars and enable us to restore to our budget many cuts in programs and services we have made over the past two years. It also helps us fulfill our sustainability goals. We have committed to the American College & University Presidents' Climate Commitment (ACUPCC) with the goal of achieving carbon neutrality."
The annual electricity produced from this project will provide 70 percent of the power needed to run the campus.
"Being chosen by MasTec is an honor and we value our partnership with them," added Bob Montanaro, Southeast Regional Sales Manager of Solectria Renewables. "We know that our inverters are the best choice for this 8MW project – they have been deployed across all of North America because of their reliability, bankability and highest return on investment (ROI)."