The recent rise in crude oil prices are fueling a rise in some of the feedstocks for biodiesel. Bloomberg reports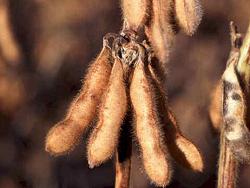 that palm oil and soybean oil prices rose this week as petroleum prices also climbed:
"One of the reasons that is pushing demand for palm oil is biodiesel," said Sim Han Qiang, an analyst at Phillip Futures Pte. in Singapore. "When crude oil prices go up, there'll be high demand for biodiesel."
Increased blending requirements in the Americas and Indonesia's foray into biodiesel as a major producer will create demand for biofuel feedstock, Yusof said.
Soybean oil for delivery in December climbed 0.6 percent to 45.57 cents a pound on the Chicago Board of Trade. Soybeans for delivery in November rose 0.2 percent to $12.7675 a bushel.
The article adds that food demands are also helping fuel the rise for vegetable oils.