The Algae Biomass Organization (ABO) will be hosting its 7th annual Algae Biomass Summit this fall, September 30-October 3, 2013 in Orlando, Florida. To get an overview of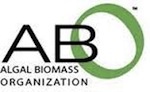 key speakers and topics, I turned to ABO Executive Director Mary Rosenthal. To date, Rosenthal said that have nearly 100 speakers confirmed along with a huge poster presentation and more than 60 exhibitors.
One of the key sessions, according to Rosenthal, is, "The Algae Fuel Solution – Updates from Algenol Biofuels, Sapphire Energy and Federal Express". The session will be moderated by Tim Portz, Executive Editor, Biomass Magazine and panelists include Paul Woods, CEO, Algenol Biofuels;  Cynthia "CJ" Warner, CEO & Chairman, Sapphire Energy Inc; and Joel Murdock, Managing Director, Federal Express.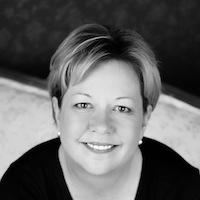 Because of the changing nature of the industry, Rosenthal said they will be following this session with a presentation focused on "beyond fuels" or a session discussing feed, nutrition, specialty chemicals and products. This session will be moderated by Jim Lane, Editor and Publisher of Biofuels Digest, and panelists include Tim Burns, President, BioProcess Algae; Dan Simon, President & CEO, Heliae; Mike Van Drunen, CEO & Founder, Algix LLC; and Greg Bafalis, CEO, Aurora Algae.
I asked, politics aside, why the algae industry is such a great industry. "You have to look at algae and what it provides. It's efficient at producing oil, you have superior yields, you don't use valuable agricultural land, and we don't take away from food crops," Rosenthal explained, who also noted that the industry doesn't take away from fresh water resources. "And we have the potential to recycle carbon from industrial power plants and re-mediate waste water."
In addition to the sessions, there will also be some pre and post-conference tours. Rosenthal said she is especially excited about the visit to Algenol's commercial development campus that includes 70,000 square feet of world-class molecular biology, culture collection, physiology, aquaculture, analytical chemistry and engineering laboratories.
All of these topics and more will be discussed during the Summit. To learn more about the Algae Biomass Summit and to register online, click here.
Listen to my interview with ABO Executive Director Mary Rosenthal here:Algae Biomass Summit: A Must Attend