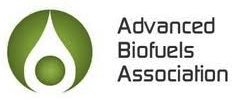 The Advanced Biofuels Association held an event, "A Policy Briefing on the Future of the Renewable Fuel Standard," (#RFSFuture) in Washington, D.C. to debate the merits of the RFS and discuss the future of the RFS. The event comes on the heels of the House Energy and Commerce Subcommittee on Energy and Power's plans for a two-day hearing next week to discuss a series of RFS white papers that review various aspects of the legislation and the feedback received.
The RFS briefing featured opening remarks from Wayne Simmons, President & CEO/Board Director for Sundrop Fuels along with:
 A keynote speech from Heather Zichal, Deputy Assistant to the President for Energy and Climate Change, Office of Energy and Climate Change Policy, Domestic Policy Council, Executive Office of the President.
Remarks from Representative Alan Nunnelle, (R-MS) who serves on the House Appropriations Committee and is the Vice Chairman of Energy and Water Development, and Related Agencies.
Rep. Nunnelle noted that he has been intimately involved in working on the RFS white papers. He also said that American energy provides American jobs and its was imperative the legislation, such as the RFS that he feels needs work, must support this.

In addition, there was a policy panel moderated by Ben Geman, a reporter with The Hill, and featured John Kasbaum, Senior Vice President, Commercial Sector, KiOR, Inc.; John E. Reese, Downstream Policy & Advocacy Manager, NA, Shell Oil Products U.S.; Andrew Rojeski Vice President, General Manager Renewable Energy, Dynamic Fuels LLC; Chris Ryan President and CEO, Gevo; and Heather White Executive Director, Environmental Working Group.
Zichal began her remarks with a brief discussion of President Obama's commitment to reducing America's greenhouse gases and emissions, a part of his Climate Plan. She noted that biofuels, along with the Renewable Fuel Standard is an important part of this plan and discussed the lead the military has been taken in investing in and testing biofuels.
While many speakers support the concept of an RFS, several noted, including Reese and White, said the RFS wasn't working and that corn ethanol needed to be phased out and more support was needed to bring advanced biofuels to market.