The U.S. Senate has approved Gina McCarthy as the next administrator of the Environmental Protection Agency (EPA) on a 59-40 vote. Renewable energy and environmental groups, as well as commercial companies, welcomed her confirmation.
The National Biodiesel Board said it was thrilled by the vote:

"Gina McCarthy is a strong, dynamic leader who knows the intersection of environment and energy issues as well as anyone in the nation. She understands that we must move beyond fossil fuels to meet our objectives on these issues and has demonstrated a practical, balanced approach for doing so, including strong support for the Renewable Fuel Standard (RFS).
The American Coalition for Ethanol (ACE) says her confirmation shows a commitment to ethanol and other renewable fuels: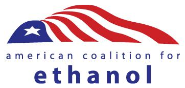 "McCarthy understands the Renewable Fuel Standard to be the linchpin to our continued success reducing petroleum use and greenhouse gas emissions. She's also familiar with how E15 passed the tests EPA administered before approving it as a safe option for 2001 and later model year passenger vehicles."
The Renewable Fuels Association (RFA) echoes other groups' sentiments in pointing out it is already familiar with McCarthy and her views:

"In meeting after meeting over the years, we have always found Gina McCarthy to be approachable and open to dialogue. There is no question that she is a thoughtful, solution-oriented professional who will handle the tough job ahead of her with grace."
Growth Energy's Tom Buis sees McCarthy as good choice who will take a fair approach to the RFS:

"President Obama has chosen an excellent and well-qualified individual to lead the EPA and I look forward to working with Administrator McCarthy to continue to advance the growth and development of sustainable biofuels.
Adam Monroe, Americas Regional President for Novozymes, says his company is looking forward to working with McCarthy: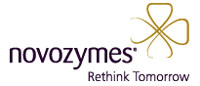 "The New Administrator understands the importance of stable policy, like the Renewable Fuel Standard. Across the country, smart, stable policy is creating innovation, investment in our communities and jobs for our workers. It's also protecting cities and towns where our families live."
Finally, the Sierra Club added its voice to the chorus of support:

"After dedicating her 25-year career to protecting our air and water, Gina McCarthy has a proven record of protecting American families and getting things done. It's no wonder she received bipartisan support from the Senate today. We look forward to working with her continue the EPA's vital work of protecting American families and holding polluters accountable."