Blue Sphere Corp., a company in the Cleantech sector as a waste-to-energy and clean energy project integrator, has announced that its Charlotte, North Carolina project, a 5.2 MW organics-to-energy anaerobic digester, has received a signed commitment letter from

Caterpillar Financial Services Corporation, the financial arm of Caterpillar Inc., to provide $17.785 million in debt financing. Blue Sphere has accepted the commitment letter and has paid a non-refundable commitment fee of $177,852 to Cat Financial. This commitment is 100 percent of the debt financing required for the project.
Blue Sphere, along with its partner, Biogas Nord, AG of Germany, is acting as integrator of the Charlotte project, through its Joint Venture company, Bino Sphere. Biogas Nord has designed and built over 400 waste-to-energy plants in Europe, Africa and the Middle East. With the debt financing now committed, Blue Sphere is in the process of completing all closing conditions, including investment tax credit monetization, feedstock supply and permits. Blue Sphere expects to break ground on construction in the 3rd quarter of 2013 with an expected start date of 3rd quarter 2014. Once the project is in operations, Blue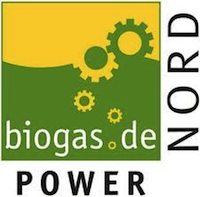 Sphere will continue as project manager and retain a 37.5 percent ownership position in the project.
Shlomi Palas, CEO of Blue Sphere Corp. sais, "This commitment letter from Cat Financial means that 100% of the debt project financing is now committed to our 5.2 MW organics-to-energy project. Our next step is to prepare and enter into final definitive agreements with Cat Financial to start the disbursement of cash and commence construction. The terms of the commitment letter give us until August 14, 2013 to close. Commencement of construction will, in turn, enable Blue Sphere to begin earning revenue pursuant to the terms of our joint venture with Biogas Nord."
"Once the project is commissioned, which should take up to 12 months from the start of construction, Blue Sphere will start earning operating and management revenue from the sale of contracted electricity into the local grid owned by Duke Energy, Inc. In parallel, Blue Sphere continues to make progress on the implementation of our second project, a 3.2 MW organics to energy anaerobic digester project in Rhode Island. We expect the second project could begin construction by the end of 2013," concluded Palas.