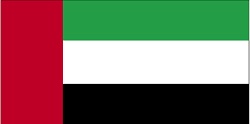 A food and vegetable supplier is using the used cooking oil from one of its customer restaurants in the United Arab Emirates (UAE). This story posted on Environment News Service says Del Monte is running some of its vehicles on the used cooking oil from McDonald's in the Arabian Peninsula country.
A total of 20 vehicles from Del Monte's logistics fleet are now running on biodiesel made from McDonald's UAE's used vegetable cooking oil. Del Monte's entire fleet of vehicles is expected to run on biodiesel by the end of 2013.
Used vegetable oil is collected from McDonald's outlets across the UAE and converted into 100 percent biodiesel by McDonald's cleantech partner, Neutral Fuels, a Dubai-based biodiesel manufacturer.
"Since the biodiesel campaign was first launched in 2011, we have seen an increasing interest from companies around the region," said [Rafic] Fakih [the managing director and partner of McDonald's UAE operations].
Oussama Naddy, general manager at Del Monte Foods (UAE), said, "As McDonald's UAE's long time partner and supplier for the past six years, we saw this as a great opportunity to participate in what we believe is a groundbreaking initiative."
"We were convinced to participate thanks to the numerous benefits associated with biodiesel," said Naddy, "including the 80 percent reduction of carbon dioxide emission, and the ease with which the conversion from regular diesel to biodiesel can be made throughout our fleet without modifying the engines."
I've been to the UAE, and I can personally tell you it is one of the cleanest countries I have been to, anywhere on the planet. So it comes as no real surprise to see this kind of initiative that turns what would be waste into a clean-burning fuel that doesn't require any kind of modification to current engine systems.