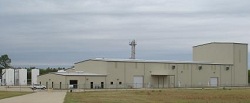 Biodiesel-producing giant Renewable Energy Group (REG) restarted an idled biodiesel plant in Texas. According to Biodiesel Magazine, the Iowa-based green energy producer re-opened the former North Texas Bio Energy, a commercial scale biodiesel production facility near New Boston, Texas, acquired by REG in October 2012:
[N]ow named REG New Boston, [the plant] employs 25 people and can produce 15 MMgy of biodiesel from recycled fats, oils and greases. The company scheduled a ribbon-cutting ceremony for June 28.
REG says the facility was idle for about four years and underwent some repairs and minor upgrades before the new start-up. The company also points out that besides the 25 workers at the plant, there will be indirect jobs, including truck drivers for the hundreds of inbound and outbound trucks that will channel through the plant each month.