Have you heard the recent saying, "You need to check yourself before you wreck yourself"? It seems to apply to the recent hearing on the Renewable Fuel Standard (RFS) held by the House Energy and Commerce Subcommittee on Energy and Power. The hearings are part of the RFS evaluation program that also includes a series of white papers. Left to their own device, the committee is going to "wreck" the RFS.
The hearing included no representation from the biofuels industry but they responded in full force after its conclusion.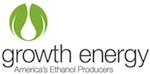 "Today's testimony by USDA Chief Economist Joseph Glauber, validates what we in the biofuels industry have been saying since the RFS was enacted – that the production of biofuels does not have any substantive correlation with the rising cost of food prices," said Tom Buis, CEO of Growth Energy.
"If the committee is truly interested in the culprits behind rising food prices they should look no further than oil companies. Today's testimony comes on the heels of a recent study by the World Bank, which outlined how crude oil prices are responsible for 50 percent of the increase in food prices since 2004," Buis continued. "Additionally, large food corporations, like oil companies are recording near record profits, while trying to use the RFS as a scapegoat as they increase prices at their own discretion at the pump and grocery store at the expense of the American consumer."
Brooke Coleman, executive director of the Advanced Ethanol Coalition noted that several times during the hearing, members of the committee said "times have changed" since the passage of the RFS in 2007, and that the U.S. no longer has a foreign oil dependence problem.

"This idea that we have somehow kicked our addiction to foreign oil is not based on fact," said Coleman. "Last year's 14 percent increase in domestic oil production is good for energy security, but it's a drop in the bucket when it comes to foreign oil dependence. The United States provides about 8 percent of the world's oil, we are again on pace to spend more than $400 billion on foreign oil in 2013, imports from the Persian Gulf and Saudi Arabia were up (not down) in 2012, and this supposed oil renaissance has done nothing to reduce the price of a gallon of gasoline for American consumers or the U.S. economy as a whole," added Coleman.
The AEC also pointed to the fact that current trends are not predicted to continue in the long term. "Tight oil reserves in places like the Bakken are simply not robust enough to fundamentally change our situation. The estimated 4.3 billion barrels of recoverable tight oil from the Bakken, according to the U.S. Geological Survey, is less than one year's worth of crude oil consumption by U.S. refineries. That's why U.S. foreign oil dependence is expected to start increasing again within 3-5 years," said Coleman.
"Times will change when we introduce competition for the oil industry," Coleman said, "and that's exactly what the RFS is doing."