The Supreme Court has issued a decision to not hear the American Petroleum Institute (API) and other ethanol opponents' challenges to E15, a blend of 15 percent ethanol and 85 percent gasoline, that has been approved by the U.S. Environmental Protection Agency (EPA) for use in cars and light duty trucks manufactured in 2001 or newer.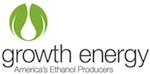 "Today is a true victory for the American biofuels industry," said Growth Energy CEO Tom Buis. "Time and again Big Oil has challenged E15 and Growth Energy's Green Jobs Waiver in attempts to deny consumers a choice and savings at the pump and today marks the end of these baseless challenges."
"The highest court in the land has spoken – they have unequivocally rejected the attempts of Big Oil and other opponents of ethanol to challenge the EPA's sensible decision to permit the sale of E15. Now that the final word has been issued, I hope that oil companies will begin to work with biofuel producers to help bring new blends into the marketplace that allow for consumer choice and savings," added Buis.
Brian Jennings, executive vice president of the American Coalition for Ethanol (ACE) noted that oil companies have spent more time and money trying to stop E15 in the courts than

they have on complying with the RFS (Renewable Fuel Standard), which ensures consumers have access to affordable choices at the pump.
"During this time, ACE has been working with many petroleum marketers who are successfully offering their customers choices between straight gasoline and ethanol-blends, and in every case, ethanol-blended fuel is the most popular choice," added Jennings. "We will continue to help retailers make more money and pass savings on to consumers by offering the choice of E15."

Renewable Fuels Association President and CEO Bob Dinneen said of the decision, "I am pleased that today's Supreme Court action ends a long and drawn out petroleum industry effort to derail the commercialization of E15. The uncertainty created by this lawsuit has chilled commercial activity that would provide American consumers more affordable choices at the pump. With this decision, E15 can finally become a meaningful option for more Americans."