A review of five-year energy efficiency plans submitted to the Iowa Utilities Board by MidAmerican Energy Company and Alliant Energy shows utilities are failing to deliver programs that will maximize the benefits of energy efficiency.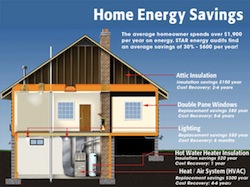 In testimony filed with the Board, the Iowa Environmental Council, Environmental Law & Policy Center and their partners demonstrated that MidAmerican Energy's proposed programs would achieve just about half of what is possible and cost-effective through efficiency programs. These programs take a range of forms including rebates for residential customers who weatherize their homes or purchase more efficient appliances and heating and cooling equipment and offering large commercial customers incentives to install efficient lighting or motors that waste less energy and reduce the need for additional power plants.
Nathaniel Baer, energy program director at the Iowa Environmental Council explained that MidAmerican has proposed investing over $374 million to help customers save 1,053,832 megawatt-hours (MWh) over five years, but the utility could increase those investments and improve its programs to help customers save 1,905,675 MWh over the same time period, or 80 percent more. All additional energy saved would still be cost-effective – in other words, the economic benefits would be greater than $1 for every $1 invested.
"We reviewed an analysis commissioned by MidAmerican Energy to identify savings that would be possible through cost-effective energy efficiency programs," said Baer. "But rather than maximizing the customer savings recommended by their own study, the utility has proposed business-as-usual practices that will commit customers to paying for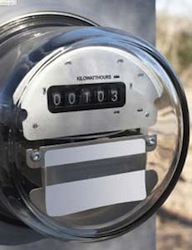 more expensive energy resources down the road."
The Iowa Utilities Board has stated that 'implementation of effective energy efficiency plans' is 'of the highest priority'. However, Josh Mandelbaum, Iowa staff attorney with the Environmental Law and Policy Center said, "The Board should act on that principle by setting a goal for investor owned utilities to achieve all of the cost-effective energy efficiency gains they can. But there is so much more than can be done. The bottom line is that energy efficiency is good for homeowners, good for businesses, good for job creation and good for the environment."
The proposals are set to take effect in January 2014.