A proposal from the European Commission that would limit the amount of food produced from biofuels made from food crops was amended today by the European Parliament industry, research and energy committee. The Committee voted to raise the proposed cap on biofuels from 5 percent to 6.5 percent and also voted not to implement indirect land use change (ILUC) factors. According to ActionAid, this means that European countries might end up using biofuels that are worse for the climate than fossil fuels.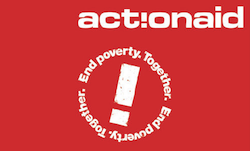 Anders Dahlbeck, ActionAid biofuels policy advisor, said, "MEPs voting in the Industry committee in the European Parliament today sent a clear signal that they are prepared to put fuel goals before hunger goals and industry interest before poor people."
"The evidence is clear that putting food into tanks does not make sense. EU's biofuels policy is driving food price volatility and land grabs in some of the world poorest countries. The FAO says we need 50 percent more food by 2050 so why do we keep putting it into cars?" questioned Dahlbeck.
The UN special representative on the issue of food rights and hunger, Olivier de Schutter, met MEPs this week and raised the alarm bell on the damaging impacts of the EU's biofuels policy. In spite of this the Industry committee in the European Parliament has weakened the European Commission's proposal to limit the amount of food that can be used for fuel.
"There is still time for MEPs to turn it around with upcoming votes in the environment committee and the plenary vote in September. Do we accept hunger in exchange of EU energy targets – targets not even tackling climate change?" asked de Schutter.