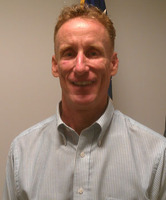 Pacific Biodiesel Technologies has tapped Samuel Millington as CEO for the Hawaiin biodiesel maker. This company news release says the long-time Hawaii resident joins PBT as the company ramps up at Big Island Biodiesel, a state-of-the art, 5.5 MMgy facility:
"I'm thrilled to be a part of the Pacific Biodiesel family of companies," said Millington. "I'm also humbled. Pacific Biodiesel has an incredibly talented, committed staff and a reputation for innovation, quality and integrity that extends throughout the world," he added. "As the company continues to grow, it's a great opportunity for me to roll up my sleeves and pitch in."
Millington moved to Hawaii in the mid-1990s and has served on numerous boards, commissions and task forces including J. Walter Cameron Center, Maui United Way, Maui Non-Profit Directors Association and Maui Police Commission. Most recently, Millington served as a Franklin Fellow for the State Department where he helped build public-private partnerships to support U.S. foreign policy interests.
Pacific Biodiesel's production is now equal 10 percent of the onroad statewide use of petroleum diesel.