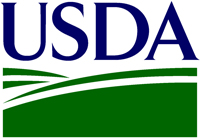 The latest World Agricultural Supply and Demand Estimates (WASDE) report from USDA lowers forecast corn production for the U.S. this year but increases corn for ethanol use estimates.
Stressing right up front that because planting is still underway projections are "highly tentative," the report lowers the projected corn production number due to delayed plantings by 135 million bushels to 14.0 billion with the average yield projected at 156.5 bushels per acre, down 1.5 bushels from last month. "Despite rapid planting progress during mid-May across the Corn Belt, rains and cool temperatures since have delayed the completion of planting in parts of the western Corn Belt and raised the likelihood that seasonally warmer temperatures and drier conditions in late July will adversely affect pollination and kernel set in a larger share of this year's crop." As of June 10, USDA reported that 95% of the corn nationwide was planted, just about caught up to the five year average of 98%, and the crop condition is still rated mostly good to excellent despite the weather challenges.
The report increased the estimate for corn used in ethanol production this year by 50 million bushels to 6.35 billion on higher-than-expected May ethanol production as indicated by weekly data reported by the Energy Information Administration. "Those have been, just this past week, up close to 13.6 billion gallons on an annualized basis," said USDA Chief Economist Joe Glauber. "That's certainly kept demand stronger than what we were anticipating last month." Favorable margins for ethanol producers and high prices for Renewable Identification Numbers (RINS) are also expected to moderate any slowdown in production through the end of the marketing year.