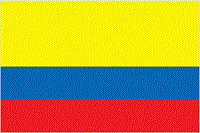 Researchers in Colombia have found a couple of strains of freshwater algae that could be good for biodiesel. FIS.com reports that the scientists at the National University of Colombia (UNC) believe Scenedesmus ovalternus and Chlorella vulgaris will produce biodiesel with less impact on the environment.
Luis Miguel Serrano Bermudez, Master in Chemical Engineering at the UNC and one of the authors of the study, explains that neither the bioethanol (made from the fermentation of corn or sugar cane) nor the biodiesel (made from palm oil, soybean or other grains) can respond to the global fuel demand with environmental and economic sustainability.
Colombia has a high abundance of water and light, which is essential for farming microalgae.
The two species of microalgae studied had the highest productivity of fats, with a value that is equal to 4.1 times the productivity of the African palm, which is the current raw material used by the domestic industry for biodiesel.
The researchers found that Chlorella vulgaris has a 25 percent higher fat content compared to Scenedesmus ovalternus, making the process that much cheaper.