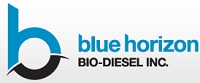 An asset management and social commerce company intends to get into the renewable diesel business. This company news release says Northcore Technologies Inc. has signed a letter of intent with Cielo Gold Corp. to buy the Alberta, Canada-based Blue Horizon Bio-Diesel demonstration plant that produces renewable green diesel fuel from municipal solid waste:
Under terms of the LOI, Northcore will purchase the assets in exchange for the issue of common shares of Northcore equivalent to a 48% ownership position in Northcore. Northcore will receive a 50% share of the profits resulting from commercialization of the renewable diesel assets, which include new production plants that will be financed by Cielo.
The President of Blue Horizon Bio-Diesel, Don Allan, has been appointed as CEO of Northcore and to its board of directors.
"The quality of our renewable diesel has exceeded original expectations," Allan said. "We are clearly focused on building value for shareholders, through the business growth potential of our innovation as the first high quality renewable diesel producer in Canada."
Northcore is calling its shareholders together on July 23 to approve the deal.