This week, six Iowa biodiesel producers, a soybean farmer and several Iowa Biodiesel Board staff will be visiting Capitol Hill to urge Iowa's Congressional delegation to continue fighting for a strong Renewable Fuel Standard (RFS). The group joins more than 100 other biodiesel advocates from two dozen states in lobbying for Congressional support.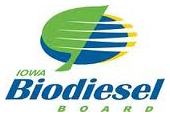 "Oil interests have this policy in their cross hairs, and we need our delegation to continue their passionate fight against such backward-thinking attacks," said Randy Olson, executive director of the Iowa Biodiesel Board. "Our message is that the RFS is highly effective energy policy, doing what Congress intended: creating jobs, reducing emissions and building domestic sources of energy."
Also in the group are leaders from the Iowa Soybean Association, who are visiting D.C. for an annual membership meeting of the National Biodiesel Board (NBB). The group will also advocate for a long-term extension of the biodiesel tax incentive that is slated to expire at the end of this year.
"No matter how much domestic oil and gas we find through fracking or new drilling, consumers will continue getting hurt by unstable global petroleum markets until we develop new options besides oil," added Anne Steckel, NBB's vice president of federal affairs. "That's why Congress passed the RFS in the first place with huge bipartisan support, and it's why we can't let up on these goals now."