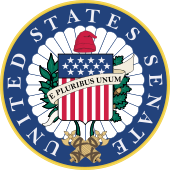 By a vote of 66 to 27 on Monday evening, the full Senate passed its version of a 2013 Farm Bill which includes mandatory funding for renewable energy programs.
"Specifically, the $900 million in mandatory funding to critical rural energy programs will help provide the certainty investors and businesses need to keep making renewable fuels from diverse feedstocks, from corn stover to woody biomass to municipal solid waste," said Growth Energy CEO Tom Buis. "By including programs such as the Rural Energy for America Program (REAP), the Biomass Crop Assistance Program, and the Biorefinery Assistance Program, the Senate has reiterated its vote of confidence in our nation's renewable fuels sector."
"REAP provides vital cost-share assistance to help petroleum marketers make upgrades or install new equipment at retail stations, ensuring consumers have access to renewable and affordable fuels such as ethanol," said Brian Jennings, Executive Vice President for the American Coalition for Ethanol (ACE). "Today's vote highlights strong bipartisan support for market access to E15 and midlevel blends, such as E30 and E85."
"Farm Bill renewable energy and energy efficiency programs have a solid track record in supporting growth in agriculture, manufacturing, and new employment opportunities in rural America," Agriculture Energy Coalition co-director Lloyd Ritter added. "We urge the House of Representatives to include the same funding of Farm Bill energy programs in its version of the legislation."
"We believe, the House like the Senate, will also recognize the job-creating, value-added economic engine that the ethanol industry has become. In 2012, the ethanol producers across this country supported over 300,000 jobs," said Renewable Fuels Association president and CEo Bob Dinneen. "As the House begins its deliberations, we encourage them to keep the larger goals of energy independence and rural economic revitalization in mind."
The full House is expected to take up its version of a farm bill next week.