The U.S. House Oversight and Government Reform Subcommittee on Energy Policy, Health Care and Entitlements held a hearing to discuss the future of the Renewable Fuel Standard (RFS),"Up Against the Blend Wall: Examining EPA's Role in the Renewable Fuel Standard." While many were on the witness list, none actually worked in the biofuels industry. The ethanol industry was quick to respond and Chad Willis, ethanol committee chair for the National Corn Growers Association (NCGA) noted, "It was a disappointment to hear the outcome of today's hearing on the RFS and blend wall."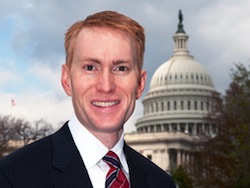 "During the summer months, when gas prices are typically the highest, consumers could have benefited from a balanced discussion on the future and positive impacts of the renewable fuel industry," continued Willis. "Unfortunately all we saw today were mistruths and a one-sided agenda."
Many cite a problem with the RFS is lack of availability of advanced biofuels. However, first generation biofuels, such as ethanol made from corn, are a stepping stone to future fuels and the RFS is designed to foster the development of these fuels. "A number of stakeholder groups are attempting to create a view that the RFS is broken and should be wholesale repealed rather than allowing the EPA to utilize their authority to make any required adjustments," said Michael McAdams, president of the Advanced Biofuels Association.
McAdams notes this would be a step backward in America's energy future especially as many advanced and cellulosic companies are seeking to break ground or attempting to raise funds to build their first plants, and the discussions have a negative impact on the momentum.
One of the key experts was Jeremy I. Martin, Ph.D. senior scientist, Clean Vehicles Program, with the Union of Concerned Scientists. In response to his remarks, American Coalition for Ethanol (ACE) Executive Vice President Brian Jennings pointed out, "While the oil industry will simply repeat their same worn-out attacks against the RFS during today's hearing, I want to thank the Union of Concerned Scientists for reiterating our position that Congress should not make any legislative changes to the RFS.
Jennings continued, "ACE and UCS don't agree on everything, but we proudly stand with them in support of the RFS. I also encourage Members of the Committee to ask oil industry representatives at the hearing the hard questions that they'd rather dodge."
One question that was dodged: Why are gas prices are consistently near record levels?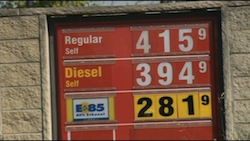 Tom Buis, CEO of Growth Energy said that while the oil industry enjoys record profits they are blocking attempts for alternatives to enter the pump, a viable solution that saves Americans money and allows for choice and savings at the pump.
"Today's hearing is nothing more than a forum for those with a vested interested in not wanting to see our nation adopt an alternative to a fossil-based fuel," continued Buis."Instead of finding solutions to gas prices, all it accomplishes is giving a microphone for special interests to deny consumers a cost-saving choice at the pump."
Bob Dinneen, President and CEO of the Renewable Fuels Association (RFA) added that the hearing "is nothing more than a smokescreen meant to distract Americans from the real issues — our addiction to petroleum, our dependence upon foreign oil, the environmental damage from tar sands and fracking, and, let's not forget, high gas prices."
"Big oil created the blend wall barrier by refusing to allow access to the market for E85 and resisting with fear and misinformation the use of E15 for those consumers that want to use it. They have had years to prepare and comply with the RFS. Instead, they've hired PR firms and lawyers to maintain their monopoly over the fuel market. They created the blend wall and are now complaining about its existence. That is the very essence of hypocrisy," concluded Dinneen.