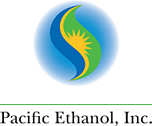 An Idaho ethanol plant is producing distillers corn oil that could go in to biodiesel production. Pacific Ethanol Inc. announced that it is using ICM Inc.'s Advanced Oil Separation System™ to get the corn oil at its 60 million gallon a year Magic Valley, ID plant.
Neil Koehler, the company's president and CEO, stated: "Corn oil is a high value co-product with multiple markets including animal feed and biodiesel. Corn oil sales at our Magic Valley plant diversifies our revenue streams, providing greater financial stability to the plant, and is expected to contribute as much as $4.5 million or seven cents per gallon of operating income annually."
Pacific Ethanol, Inc. touts itself as the leading marketer and producer of low-carbon renewable fuels in the Western United States, with an 83 percent interest in and operating four ethanol plants in the West with a combined operating capacity of 200 million gallons.