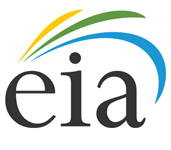 We're seeing a big spike in the amount of biomass-based diesel imported into the U.S. Biodiesel Magazine reports the latest numbers from the U.S. Energy Information Administration show gross imports at 17.3 million gallons in March… a more than eight-fold increase above February's 2.2 million gallons, and it marks the first biomass-based diesel from Argentina in about four years and the first time ever for the green fuel from Indonesia:
The two major biodiesel-exporting countries supplied the EU with much of the continent's imported biodiesel in 2011 and 2012 until the trade war that began last year culminated late last month with the European Commission levying provisional tariffs on Argentine and Indonesian product. In March, Argentina shipped approximately 6.3 million gallons of biomass-based diesel to the U.S., while Indonesia exported about 2.1 million gallons to the U.S.
"We're clearly seeing some small volumes of imports starting to come in given market economics with the tax incentive," said Anne Steckel, vice president of federal affairs for the National Biodiesel Board, "but we expect the vast majority of production will continue to be from domestic producers. We have always advocated that the biodiesel tax incentive be structured for producers instead of blenders, and we will continue to push for that change."
Another 5.5 million gallons of biomass-based diesel was imported from Germany, and more than 3.3 million gallons came from Canada.
The EIA defines "biomass-based diesel" as "biodiesel and other renewable diesel fuel or diesel fuel blending components derived from biomass, but excluding renewable diesel fuel coprocessed with petroleum feedstocks."