Leaders of the Committee for the American Clean Energy Agenda (ACEA) praised Rep. Eddie Bernice Johnson (D-TX) and 22 of her House colleagues for urging new U.S. Energy Secretary Ernest Moniz to release the long overdue "road map" on how to manage the development of U.S. energy resources without harming the quality and supply of water supplies. The Energy Policy Act of 2005 required water-related recommendations, but as of yet, have not been submitted to Congress.
The coalition comprised of more than 120 citizen organizations and 2 million members, is concerned about the link between energy development and a clean, safe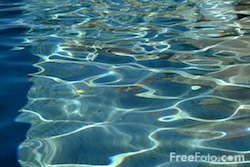 water supply. With this mission in mind, ACEA applauded the letter submitted by several U.S. House members to Energy Secretary Moniz.
"Without this information, Congress is flying blind when it comes to developing an energy policy so reliant on the availability of fresh water. As we enter the summer months when the impacts of droughts on agriculture and water shortages are felt across the country, access to these recommendations become all the more crucial," said Pam Solo, president and founder of the Civil Society Institute."We should have an energy policy where people mater and that includes having access to clean and safe water."
Back in January, an ACEA survey found that 92 percent of Americans think "U.S. energy planning and decision making" should be based on a "comprehensive understanding of what our natural resources are." In essence, this is the "road map" that Congress requested but which was never produced. According to ACEA, the national water road map attracts the support of 92 percent of Republicans, 89 percent of Independents, and 94 percent of Democrats.
"This letter from lawmakers echoes the sentiment of the American people that we must better understand how our energy policy impacts this country's precious water resources," stressed Heather White, executive director of the Environmental Working Group. "The Department of Energy cannot afford to delay any loner the release of the 'Water Nexus' road map when energy production increasingly threatens water quality across the country, as well as quantity in places where water is scare."