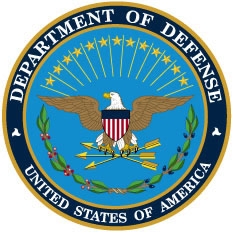 The Pentagon has handed out a series of contracts for aviation biofuels totaling $16 million. Bloomberg reports the three refineries in Illinois, Nebraska and California that won the Department of Defense awards hope to make the green fuels for less than $4 per gallon:
The contracts will be matched by more than $17 million in investments by the contractors, Sharon Burke, assistant secretary of defense for operational energy, said today in a telephone interview. The companies will develop plans for refineries capable of supplying at least 150 million gallons of biofuel for less than $4 a gallon, she said.
"We see a national security benefit in global diversification of liquid fuels," Burke said. The department hopes the effort will "catalyze greater production of these fuels across our economy," she said.
The contractors are Emerald Biofuels LLC, based in Golf, Illinois; Natures BioReserve LLC in South Sioux City, Nebraska; and Fulcrum Brighton Biofuels LLC in Pleasanton, California.
The article goes on to say the biofuels will be made from animal fats, food-processing waste and oil-seed crops.
Meanwhile, Fulcrum Brighton Biofuels says it has perfected a process to turn municipal solid waste ("MSW") – household garbage – into jet and diesel fuels, which could open up an 80 billion gallon per year fuel market:
"Fuel diversity adds an integral component to our innovative business plan, creating a platform to offer customers the product they want, in the market they want. Our process is now capable of producing jet fuel, diesel and ethanol from residential garbage that would otherwise be landfilled," said E. James Macias, Fulcrum's President and Chief Executive Officer.