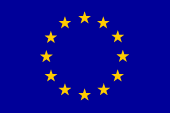 After several weeks of threatening, the European Union has pulled the trigger and hit biodiesel from Argentina and Indonesia with anti-dumping duties on biodiesel from the two countries. NASDAQ reports the new taxes on the imported biodiesel come after the European Biodiesel Board filed a complaint nearly a year ago:
EU biodiesel makers have long complained that subsidies and incentives for biodiesel makers in Argentina and Indonesia give them an unfair advantage.
Argentina's Foreign Ministry denounced the duties as an attempt to shield EU companies from more competitive Argentine producers.
"This is a protectionist decision that lacks technical justification," the ministry said in a statement Tuesday.
Argentina is the world's top biodiesel exporter, but production and exports have dropped off sharply since September, when the government modified the industry's export tax incentives. Biodiesel exports fell 11% on the year to $1.85 billion, according to Argentine data.
Argentine officials say they want to have consultations with the EU over the dispute.