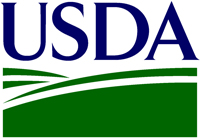 The U.S. Department of Agriculture extends the deadline on a program that could see more farmers, especially those in the dairy industry, turning livestock waste into energy. The deadline to submit for funds under the Rural Energy for America Program (REAP) and Dairy Industry Memorandum of Understanding has been extended to to May 31, 2013. During a teleconference moderated by Jerry Bingold from the Innovation Center for U.S. Dairy, the USDA's Energy Policy Advisor for Rural Development Todd Campbell said this is a top priority of his agency.
"Taking biomass feedtsock and creating renewable energy, helping to implement enhanced manure management techniques, it not only helps our dairy farmers across the country to continue to be the great stewards of the land, it makes also makes real dollars and cents in their farming operations," Campbell said.
Kelley Oehler, USDA's Branch Chief Energy Division said the budget battles that have resulted in continuing resolutions, instead of real federal budgets, actually helped more money go to REAP.
"We're still working with budget to identify the specific amount, but what I can tell you is it is significantly more than the [$20.8 million original amount announced in the March 29, 2013 deadline]," Oehler said.
More money meant they needed more time to give out the grants for things such as grants for under $20,000 programs, feasibility study grants (up to $50,000), and grants and combination grants-loans for things like biodigesters (which could be up to $500,000 for those digesters) that dairy farmers can use to turn waste into energy. Guaranteed loan-only deadlines remain at July 15, 2013. (More information available here.) Another program, the 9005 Program (for advanced biofuels payments made from things, such as biodigesters) will have a notice go out shortly that will have an additional 30 days, usually sometime in October.
Meanwhile, Campbell and Oehler praised the recent renewal of the Memorandum of Understanding (MOU) signed to accelerate the adoption of innovative waste-to-energy projects and energy efficiency improvements on U.S. dairy farms, both of which help producers diversify revenues and reduce utility expenses on their operations. The original MOU was signed in Copenhagen, Denmark, in 2009.
"Through the renewed commitment, the USDA, working with the Innovation Center for U.S. Dairy, will continue the research, development and deployment of these technologies that are helping to make dairy farmers' operations more sustainable," Campbell said.
Listen to an edited version of the teleconference here: USDA Teleconference on REAP