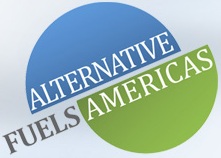 A Florida-based biodiesel company says it has completed its research into using jatropha as a feedstock at its Central American operation. In a news release published in the Sacramento Bee, Alternative Fuels Americas, Inc. (AFAI) says it successfully completed research trials and is moving to establish above ground oil fields as a staged entry into a market forecasted to exceed $500 billion by 2019.
AFAI operates a 25 acre pilot plantation with 40,000 mature Jatropha trees in Tempate, Costa Rica. During the past years AFAI has conducted trials to establish best-practice protocols for maximum crop yield and production profitability. AFAI has successfully concluded its trials and plans to transition its activities to commercial scale.
"We have a strong degree of certainty that we can successfully farm and harvest Jatropha for the purpose of profitably producing biodiesel. We have dedicated much time and substantial resources to reaching this goal, which was a necessary rite of passage," comments AFAI CEO Craig Frank. "Now that we have reached our breakthrough we can continue towards profitably producing and selling biodiesel and initiate our plans to enter additional markets worldwide."
AFAI considers itself a "seed to pump" vertically integrated energy company.