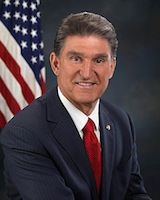 A fancy title does not good biofuels policy make.
Mixed emotions are emanating from the introduction of the "Foreign Fuels Reduction Act," introduced by U.S. Senators Joe Manchin (D-W.Va) and Bob Corker (R-Tenn). The legislation would allow only domestically-sourced fuels to be used to meet the requirements of the Renewable Fuel Standard (RFS).
"It is time for America to create an all-of-the-above energy policy that will help lead us to energy independence," Manchin said. "It's simply common sense to use all of our resources, and that includes non-food based biofuels. I am proud to cosponsor this bill with my good friend Senator Bob Corker to make sure that we continue to develop domestic non-food based biofuels while stopping the current system's incentives to import food-based ethanol products from foreign countries."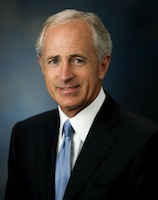 According to Corker, the RFS is having some unintended consequences. "This bill is a common sense step toward potentially mitigating gasoline price increases the RFS may contribute to in the near future," he said. "Because its mandated biofuels volumes are too high, the RFS is also unintentionally incentivizing ethanol imports.  Our bill helps to correct that problem by more properly aligning mandated levels with what we produce domestically."
The potential challenge with the bill? It would require a reduction in the volume of cellulosic biofuel required under the RFS. It would also result in a pro rata reduction to the total volume of renewable fuel and advanced biofuels,a fight many anti-biofuel camps have been engaged in for years. While this would "ensure" only domestically produced biofuels are used, it would lower the total amount required until production levels ramp up significantly.
American Fuel & Petrochemical Manufacturers President Charles T. Drevna is in favor of the bill because it essentially lets them off the hook for blending the required amounts of advanced and cellulosic fuels. "AFPM believes that the RFS is a flawed policy and warrants a full repeal; however, this legislation highlights one of the many problems with the policy."
Drevna continued, "When the RFS was enacted in 2007, Congress never envisioned that cellulosic biofuels would not exist and that more than 90 percent, as much as 75 billion gallons, o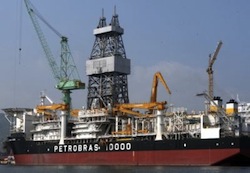 f the advanced biofuels quota would have to be fulfilled by imports and biodiesel. AFPM applauds Sens. Corker and Manchin for their leadership, supports this legislation, and now looks to EPA to do the right thing."
On the flip side, Michael McAdams, president of Advanced Biofuels Association opposes the legislation and says it is duplicative of the current regulatory authority. "Between EPA's existing authority and the recent federal district court case this legislation is totally duplicative, confusing and unnecessary. This is simply another effort to try and discredit the RFS generally. I wish the Senator had more interest in asking how can we build projects using the resources of Tennessee to deliver more diversity of supply of Advanced and Cellulosic biofuels and create jobs."
Bob Dinneen, president and CEO of the Renewable Fuels Association (RFS), an organization along with many other biofuel groups who have been touting "Don't Mess with the RFS" are calling for the RFS to remain in tact without changes. He summed up the bill by saying, "RFS has been a proven success and we believe no legislative changes are necessary. Flexibility is a fundamental component of the Renewable Fuels Standard. The provision offered last week would begin to take away the EPA's ability to be flexible and make changes as issues arise."