Methes Energies Canada, a subsidiary of Methes Engeries International, has signed a Purchase and Cooperation Agreement with BioFuel Aruba of Oranjestad, Aruba to purchase one Denami 600 biodiesel processor. The agreement was signed during the "Europe Meets the Americas" business conference in Aruba earlier this month.
Mr. Abe Dyck a cofounder and shareholder of Methes Energies was in Aruba for the ceremonial signing of the agreement. "I believe the signing of this agreement accomplishes the objective Aruba has of becoming a Green Gateway for companies wanting to deploy their technologies in the region. I see this as the start of a great relationship. I have enjoyed working with Gregory and the staff at Arina (Aruba Investment Agency) and look forward to commissioning the first 600 later this year."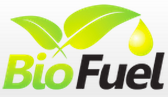 BioFuel Aruba was the first and is the only biodiesel producer in the country. The company will work with Methes to expand its biodiesel capacity. In addition, BioFuel Aruba has entered into pilot agreements with the Aruba Airports Authority and the public transit company, Arubus BV, to implement a biodiesel blend into their fleets. The two companies will also be working with the Government of Aruba to develop a biofuels mandate to be incorporated into their national energy policy.
"We can't wait for our first Denami 600 to be delivered. With two pilot projects soon to start with Arubus and the Airport, we are looking forward to a greater demand for biodiesel. Methes' technology is a great fit and will allow us to add more Denami's as the demand increases even more here in Aruba and in the surrounding islands," said BioFuel Aruba President, Gregory Fung.