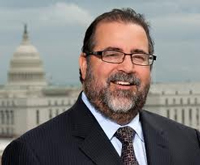 In ethanol-related news over the past week or so we have seen senators request a probe into the European Union's anti-dumping duties on ethanol, comments to the House energy committee on the RFS, and legislation introduced for an energy title in the next farm bill.
To find out more about all of those stories and more, we caught up with Renewable Fuels Association president and CEO Bob Dinneen to get his comments in this new edition of "The Ethanol Report." We'll be hearing more from him and others in the nation's capitol next week when we attend the annual National Association of Farm Broadcasting Washington Watch.
Listen to or download the Ethanol Report here: Ethanol Report on Current Events
Subscribe to "The Ethanol Report" with this link.