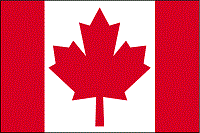 The Canadian Renewable Fuels Association (CRFA) welcomed the proposal of a new renewable diesel mandate in Ontario. The measure would be based on fuel percentage and carbon intensity and replaces the current biodiesel tax exemption for all diesel sold in the province. It's also expected to boost biodiesel production in Ontario.
"These consultations are a step in the right direction for Ontario," said Kevin Norton, Chief Executive Officer of BIOX Corporation. "Provincial mandates provide clarity for diesel refiners and importers. As the largest biodiesel producer in Canada, the implementation of a renewable diesel mandate in Ontario would provide us with market certainty right in our backyard and support the significant capital investment we have made at our Hamilton facility."
"A mandate would help ensure Ontarians realize not only the strong economic benefits, but also the environmental advantages that come from burning a cleaner more sustainable fuel in the most populous and traffic congested region of Canada," [said Todd Moser, Vice President and General Manager at Rothsay].
"Today's announcement is welcome news for our renewable fuels industry and the farmers we work so closely with," said CRFA President W. Scott Thurlow. "Domestic biofuels production delivers proven environmental and economic benefits for local communities – including cleaner air and more consumer choice at the fuel pump. We look forward to participating in these important consultations and encourage political parties of all stripes to support this initiative without delay."
While Canada has a 2 percent biodiesel mandate, the CRFA has complained that in practice it hasn't required as much biodiesel blending as it would seem. This new proposal is seen as putting more certainty behind the government's commitment to biodiesel.