A bipartisan group of senators are asking for an investigation into a recent anti-dumping decision made by European Union regarding ethanol imports from the United States.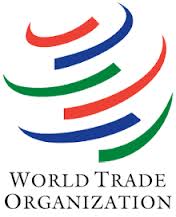 Fourteen Democratic and Republican Senators have joined together to sign a letter sent to the Acting United States Trade Representative (USTR), Demetrios Manatos and Acting Secretary of Commerce, Rebecca Blank, calling on them to review and consider a World Trade Organization (WTO) challenge to the European Union's controversial and unprecedented anti-dumping duty recently imposed on U.S. ethanol producers.
The letter was co-authored by Senators John Thune (R-SD) and Amy Klobuchar (D-MN), and cosponsored by Senators Tom Harkin (D-IA), Chuck Grassley (R-IA), Al Franken (D-MN), Mike Johanns (R-NE), Heidi Heitkamp (D-ND), Deb Fischer (R-NE), Tim Johnson (D-SD), John Hoeven (R-ND), Claire McCaskill (D-MO), Pat Roberts (R-KS), Richard Durbin (D-IL) and Roy Blunt (R-MO).
In a joint statement, Renewable Fuels Association CEO Bob Dinneen and Growth Energy CEO Tom Buis said they are pleased to see the senators take action in the matter.
"The EU Commission failed to make any particular finding of dumping by any producer or marketer investigated in connection with the case," said Dinneen and Buis. "The EU's recent actions are unprecedented and we believe that the World Trade Organization (WTO) will nullify this blatantly protectionist country-wide anti-dumping duty on exports of ethanol from the United States."