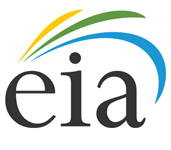 Latest figures from the Energy Information Agency show that last week's ethanol production hit 34.94 million gallons daily for an annual rate of 12.63 billion gallons. And the Renewable Fuels Association (RFA) points out those numbers reflect about 10 percent of the overall daily gasoline demand:
Stocks of ethanol stood at 17.5 million barrels. That is a 1.6% decrease from last week.
Imports of ethanol showed zero b/d, unchanged from last week.
Gasoline demand for the week averaged 352.1 million gallons daily.
Expressed as a percentage of daily gasoline demand, daily ethanol production was 9.92%.
The report goes on to say that more than 12.6 million bushels of corn was used to produce ethanol and nearly 93,000 metric tons of livestock feed, with almost 83,000 tons of that as distillers grains. Plus, the processes produced 4.33 million pounds of corn oil daily, which could feed the biodiesel market.