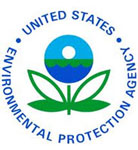 New figures out from the EPA today shows that 109 million gallons of biodiesel were produced in March… up considerably from February's numbers of about 78 million gallons.
The National Biodiesel Board (NBB) points out that while the EPA's numbers for Biomass-based Diesel for March shows 127 million gallons produced, that figure also includes renewable diesel. The year-to-date total for biodiesel production is at just about 259 million. If that pace continues, biodiesel production this year will top 1 billion gallons. NBB went on to point out that biodiesel, an EPA-designated Advanced Biofuel, has exceeded targets under the Renewable Fuel Standard (RFS) for two consecutive years.
NBB also pointed out that biodiesel is being made from an increasingly diverse mix of resources such as recycled cooking oil, soybean oil and animal fats, and it's being produced in nearly every state in the country and is used in existing diesel engines without modification. The industry supports more than 60,000 jobs across the country.