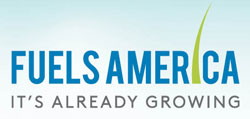 Yesterday Rep. Jim Sensenbrenner introduced legislation that would stall the roll-out of E15. Many in the renewable fuels industry responded to the proposed legislation including Fuels America who noted that the legislation ignores the long track record of successful, rigorous testing that E15 has undergone. "What the bill is clearly geared toward, however, is promoting the interest of oil compaines looking to retain control over America's fuel option."
"E15 is the most tested renewable fuel in history and to suggest otherwise ignores a wealth of facts. In multiple tests, E15 has been put through the paces in more than 6 million miles of testing. The results of these tests were so satisfactory that E15 is used in NASCAR vehicles – high-performance racecars that can top 200 miles an hour – have opted to use E15, continued the Fuels America statement.
"The reality is that E15 provides options to Americans and the choice to power their cars with clean and renewable fuel. Unfortunately, Rep. Sensenbrenner's legislation would limit that choice by favoring the oil industry over hardworking American families and businesses."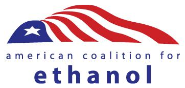 The American Coalition for Ethanol (ACE) who recently had a team of more than 70 ethanol supporters meeting with Congressman in DC, noted that the legislation would require another 18 months of E15 testing at taxpayers expense. Senior Vice President Ron Lamberty called the bill "A transparent attempt to protect Big Oil's profitable monopoly by taking away a driver's right to choose which fuel to use in his or her own car."
"Congressman Sensenbrenner is basing his opposition of E15 primarily on two studies that clearly selected vehicles and components based on their history of performing poorly regardless of the type of fuel that was in them," said Lamberty. "All Mr. Sensenbrenner is proving is that he either doesn't know what the studies actually say or he does know, and is misrepresenting the findings. Neither should be acceptable to those who serve with him on the House Science and Technology Committee. In the event the bill passes out of committee, we would hope Congress would recognize this bill for what it actually is and not pass it."
Lamberty continued, "Jim Sensenbrenner has a well-known history of refusing to accept science that doesn't agree with his personal opinions. And after repeatedly saying two years of E15 testing by EPA and DoE testing was a "rush to judgment," does anyone think he'll accept a smaller, shorter test from the National Academy of Sciences when it says E15 is safe? No, this isn't about science, it's about delaying to protect BP and Exxon-Mobil."
"Congressman Sensenbrenner loves to talk about "individual choice and free-market competition" when he talks about health care, and "defending the freedom and individual responsibilities" of motorcycle riders to not wear helmets, but he doesn't trust people to make their own choice at the gas pump? Ridiculous," added Lamberty.