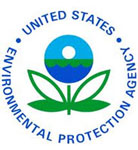 Government numbers show the biodiesel production pace for the year at just under a billion gallons. Biofuels Journal reports the EPA announced February's production today at 77.6 million gallons of biodiesel:
The numbers show a total of more than 80.4 million gallons of Biomass-based Diesel for February, but that total also includes renewable diesel production.
With the February numbers, year-to-date biodiesel production stands at just under 150 million gallons.
Made from an increasingly diverse mix of resources such as recycled cooking oil, soybean oil and animal fats, biodiesel is the first and only EPA-designated Advanced Biofuel that's produced on a commercial scale across the U.S.
Last year, biodiesel production topped just more than 1 billion gallons and supported more than 60,000 jobs in the U.S.