Federal money to help offset the costs of putting in ethanol blender pumps is being made available. The Renewable Fuels Association (RFA) announced the USDA is now accepting applications for federal Rural Energy For America Program (REAP) funds to help gasoline retailers install blender pumps, the third year that blender pumps have been authorized as part of the REAP program and part of the USDA's plan to have 10,000 blender pumps installed over the next five years.

"This program provided funding for hundreds of blender pumps the past two years, providing many consumers with the choice and flexibility they deserve to pick the ethanol blends that work for them based on their vehicle, their beliefs, and their budget," said RFA Director of Market Development Robert White.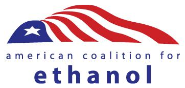 "We can continue to break the stranglehold oil has over our nation's economy and energy future by giving consumers more options at the pump," said ACE Senior Vice President Ron Lamberty. "The USDA's announcement together with the efforts of the [Blend Your Own (BYO)] ethanol campaign will go a long way toward making that happen."
The RFA and ACE are offering free grant writing services to those interested in applying. Applications for the grant program are due on April 30, 2013.