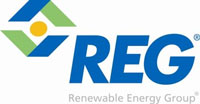 The nation's largest biodiesel maker, Ames, Iowa-based Renewable Energy Group (REG), signed a multi-year deal with energy industry software and services company FuelQuest Inc. Biodiesel Magazine reports the deal will give REG a more accurate, transparent and agile way to calculate fuel taxes on invoices:
"Our business is growing quickly across North America," said Jonathon Schwebach, senior manager of tax at REG. "With Zytax Determination integrated into our JD Edwards back office, we expect to achieve efficient automation of tax calculations for all of our fuel transaction invoices, which will also reduce tax accounting and support costs within the organization. Zytax Determination will allow us to scale with confidence, meeting the expectations of our customers as a reliable supplier providing accurate invoices and a seamless customer experience."
FuelQuest Zytax Determination automates the identification and calculation of taxes for fuel, including petroleum products, natural gas, biodiesel and other products. A leading cause of inaccurate fuel invoices is incorrect tax calculations, which leads to higher internal processing and support costs as well as increased levels of customer dissatisfaction.
Phil Fraher, COO and CFO of FuelQuest [says,] "Fuel taxes are highly complex and continuously evolving. Automating tax calculations with Zytax Determination software that tracks and applies rates and rules for all major jurisdictions is the only way to achieve operational scale and reduce risk."
The article goes on to say that Zytax Determination will give biodiesel makers more financial control, more reliable and trusted invoicing, and streamlines complex and changing tax rates and rules.