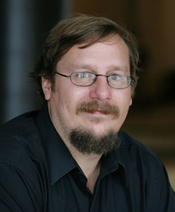 If you're looking to put your money in renewable energy, this might be the time to look at investing in biodiesel. Ron Kotrba from Biodiesel Magazine outlines his 11 reasons, with good sources for each reason, why the green fuel might be paying back in greenbacks:
1. Jump in on a growing market: The U.S. biodiesel industry is poised for its most profitable, successful year yet in 2013 with expected record-breaking production volumes thanks in part to the increased federal biomass-based diesel requirement of 1.28 billion gallons (28 percent higher than 2012), the $1 per gallon tax credit and rebounding D4 RIN prices…
2. Sustainable 10-year growth plan: IHS Global Insight conducted a modeling report for the National Biodiesel Board to help guide EPA with its yearly biodiesel RVO under RFS2 and, in the modeling report, the group determined that there will be enough feedstock available to reach 3.3 billion gallons of U.S. biodiesel production by 2022.
3. The National Biodiesel Board unveiled a new industry target in February 2013, named 10×22, an aggressive but achievable goal that calls for biodiesel to make up 10 percent of the U.S. diesel fuel supply by 2022.
4. Engine makers support biodiesel, why not you? All major OEMs producing diesel vehicles for the U.S. market support at least B5 and lower blends and 79 percent of U.S. manufacturers now support B20 or higher biodiesel blends in at least some of their equipment.
5. No blend wall here: While the ethanol industry struggles with hitting its blend wall, biodiesel penetration in the 2012 U.S. diesel fuel supply was only 1.9 percent. Given that all major OEMs support B5, achieving a 5 percent biodiesel penetration rate would mean nearly 3 billion gallons of biodiesel production (almost three times greater than 2012 production volumes)…
He goes on to make other points about how the EPA sees biodiesel as reducing greenhouse gases from 50 to 80 percent, the quality of the green fuel just keeps getting better and how the biodiesel industry supports up to 83,000 jobs in this country, among the many other good reasons Ron finds to put your money on biodiesel this year.