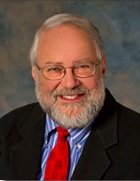 Several projects ranging from biodiesel to electric vehicles to propane will be the benefactors of $5.5 million in California Energy Commission awards from the Commission's Alternative and Renewable Fuel and Vehicle Technology Program:
"These investments are moving the state forward toward a clean transportation sector," said Energy Commission Chair Robert B. Weisenmiller. "Today's awards will help to expand renewable biofuels, further the development of zero emission vehicles, and provide incentives to make alternative fuel vehicles more affordable. These projects protect the environment and public health, while keeping California in the lead in developing green transportation technologies."
Buster Biofuels, LLC, based in the San Diego area, will receive $2,641,723 to convert a 7,300 square foot industrial warehouse building into a biodiesel manufacturing and fueling facility. The facility will create biodiesel from renewable waste-based materials such as used cooking oil from restaurants. The chemical process used separates the glycerin from fats or oils, leaving biodiesel and glycerin.
Motiv Power Systems, Inc., based in Foster City (San Mateo County), will receive $2,379,050 to establish a pilot production line capable of assembling 20 Motiv Electric Power Control Systems a month. Each system is comprised of electronic components that can be used with a variety of batteries and motors and installed on conventional medium- and heavy-duty chassis, modifying them into all-electric battery operated vehicles that have no tailpipe emissions.
The rest of the nearly $500,000 in awards will go toward purchasing propane vehicles.