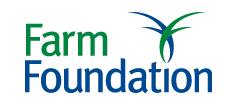 Getting natural gas out of the ground, especially by using hydraulic fracturing, better known as "fracking," has been a hot topic lately, especially in agricultural areas. Our friends at the Farm Foundation will sponsor a free forum to talk about the issue from 9-11 am EDT, Wednesday, April 3, at the National Press Club, Washington, D.C.
Issues and policies related to natural gas extraction will be discussed by Shannon Ferrell and Larry Sanders, both of Oklahoma State University. They are the authors of a policy brief, Natural Gas Extraction: Issues and Policy Options, published by the National Agricultural and Rural Development Policy Center (NARDeP).
Also presenting at the Forum will be Brian Rahm, a post doctoral associate at the New York State Water Resources Institute. Other speakers are to be named.
Former Texas Congressman Charlie Stenholm will moderate a discussion after the presentation.
Sign up for the free event here.