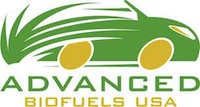 Advanced Biofuels USA says President Obama's proposed plan for an Energy Security Trust is not the right solution. The organization calls the plan, "counterproductive, insufficient and inconsistent with previous Administration statements regarding the urgency of addressing the harmful effects of climate change." Advanced Biofuels USA says that if the Obama Administration is serious about reducing the effects of climate change and reducing national security threats to the US, anything less than a carbon tax invested in achieving specific goals of electricity use reduction and transition to truly renewable transportation fuels is unacceptable.
The organization states that the Energy Security Trust is the opposite of what needs to happen: reduce the consumption of all energy types, and convert non-renewable GHG producing fuels to renewable non-GHG producing fuels.
They counter with the proposal of the immediate passage of a carbon tax that would be used to 1) to fund a major research effort  focused on producing 75 percent of our transportation fuel needs from advanced biofuels within a decade; and 2) a 50 percent reduction in US electrical energy use.
In conclusion, Advanced Biofuels USA states, "If the Administration is serious about reducing the effects of Climate Change and reducing National Security threats to the US, anything less is unacceptable."