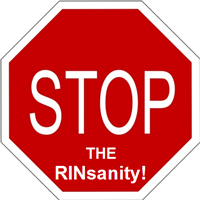 RINsanity is running rampant across the country and the ethanol industry is trying its best to bring some reason to the debate over these things called RINS.
In this edition of "The Ethanol Report" podcast, Renewable Fuels Association president and CEO Bob Dinneen explains what RINS are and how the ethanol industry believes oil companies are choosing RINS instead of blending more ethanol and trading them amongst themselves, which is causing the volatility being experienced in the RIN marketplace this year.
So far this year, RIN values have been going up and down, increasing from about 7 cents to over a dollar at one point, which has increased calls from the oil industry for a repeal of the RFS, even though Dinneen says it was the refiners who wanted the credits to comply with the RFS.
Listen to or download the Ethanol Report here: Ethanol Report on RINS
Subscribe to "The Ethanol Report" with this link.