Projected 2012/13 U.S. corn ending stocks were unchanged in the World Agricultural Supply and Demand Estimate report out Friday, lowering exports but increasing feed use and keeping corn use for ethanol the same.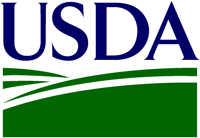 Projected corn use for ethanol this season remains unchanged at 4.5 billion bushels, which is down 10 percent from last year on lower gasoline use, according to USDA Deputy Chief Economist Rob Johansson. "Obviously we expect that will increase towards the end of this year when the new crop comes in," said Johansson.
Corn exports were lowered 75 million bushels, imports were increased 25 million, and feed usage was increased by 100 million – due in part to "continued expansion in poultry production." The projected season-average farm price for corn was lowered by 20 cents a bushel to $6.75-7.45.