During Growth Energy's fourth Annual Executive Leadership Conference, CEO Tom Buis discussed the significant progress the industry has made despite constant attacks, the strategic goals for the upcoming year and how critics like Big Food and Big Oil are trying to kill renewable energy. He began by stressing that market access and defending the Renewable Fuel Standard (RFS) continue to be the most pressing issues moving forward in the biofuels industry.
"This week four years ago, Growth Energy officially filed the Green Jobs E15 waiver to break through the blend wall and this past year has been one of major notable accomplishments," said Buis. "We have seen the Green Jobs Waiver successfully upheld in the courts and E15 is being sold by a number of retail stations. But make no mistake, Big Oil is actively trying to undermine the RFS and prevent E15 from entering the marketplace."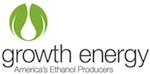 "They are erecting as many barriers as possible," Buis continued. "They will not give up their monopoly on the liquid fuels market quietly. But make no mistake; the leaders in this room are among the most talented and resilient. We may not have the deep pockets of Big Oil, but we have the facts and at the end of the day we are going to win this fight."
Additionally Buis discussed the various international trade cases and how the biofuels industry will continue to fight unfair trade practices by Brazil and the European Union, stating that Growth Energy would "Explore all options and possibilities of trade challenges for those who don't play fair."
Buis concluded by thanking the membership of Growth Energy for their continued efforts, noting that the success achieved and the opportunities of tomorrow are all possible because of the collective work of Growth Energy's diverse and engaged membership.
"We have weathered many challenges, and others will arise, but we must never lose sight of the important work our industry does to create jobs, improve our environment and reduce our dangerous addiction to foreign oil, all while providing consumers with a choice and savings at the pump."