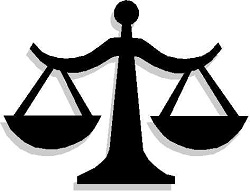 In a case that shows prosecutors are cracking down on sellers of fake biodiesel credits, a Maryland man got 12 1/2 years prison and has been ordered to pay more than $42 million in restitution after being convicted of selling $9 million worth of the fake credits to oil companies and commodities brokers.
This Baltimore Sun article says Rodney R. Hailey, operator of Clean Green Fuel, was guilty of eight counts of wire fraud, 32 counts of money laundering and two counts of violating the Clean Air Act.
Environmental Protection Agency investigators visited Hailey's office in 2010 after receiving a tip that he was selling fake credits. Several months later, a federal financial crimes task force investigated after a neighbor complained to Baltimore County police about the luxury cars parked outside Hailey's house. He was charged in October 2011 and accused of using money from the fuel credits to purchase real estate, jewelry and several cars, including a Rolls-Royce and a Lamborghini.
On top of all that, Hailey also collected Maryland unemployment insurance while running Clean Green Fuel. While he appeared contrite at his hearing, some other biodiesel makers were not in favor of leniency for Hailey because of the trouble he has caused by putting doubt into the security of the Renewable Identification Numbers system used to track and credit legitimate biodiesel producers.
Jennifer Case, CEO of San Diego-based New Leaf Biofuel, said 12 1/2 years is a light sentence for the damage Hailey has done and that his actions made credit buyers less likely to trust small businesses like his.
"Companies like mine are still being penalized," she said.