Those attending the 7th Annual Iowa Renewable Fuels Summit will have the opportunity to learn about biodiesel along with a host of other information about biofuels. The FREE event takes place on January 30, 2013 at The Meadows Conference Center in Altoona, Iowa.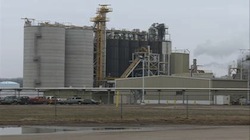 The "More B For Me" biodiesel panel will include Terry Murray, a livestock and crop farmer from Storm Lake, Iowa, who will discuss the benefits of increasing biodiesel use on the farm. Additional panelists include John Grzywacz, President and Owner of CIT Signature Transportation in Ames, Iowa who will discuss the benefits of his transportation company's commitment to using biodiesel. Also on the panel is Cardno ENTRIX Economist John Urbanchuk who will discuss the findings of his soon-to-be released study detailing the economic impacts of biodiesel production on Iowa's crop and livestock farmers. The final panelist and moderator, Denny Mauser, is a farmer and board member of two biodiesel plants: Western Iowa Energy and Western Dubuque Biodiesel.
"The biodiesel users panel will provide great insights into the benefits and economic impacts of using and producing biodiesel in Iowa," said IRFA Executive Director Monte Shaw. "This panel will be an excellent compliment to an already great lineup of announced speakers."
Other sessions include: E15 and Beyond – The Future of Consumer Fuel Choice; Renewable Fuels: Powering Iowa's Economy and Leading the Nation; Market Outlook for 2013 and Beyond; Industry Keynote Address; and Petropoly: The Collapse of America's Energy Security Paradigm; Renewable Fuels & U.S. Agriculture. In addition, the high school contest video winners will be announced.