Following an investigation that concluded U.S. exporters sell ethanol to Europe at illegally low prices after receiving subsidies, The European Commission (EC) has proposed a rare duty on all U.S. producers of ethanol. In response, the U.S. Trade Representative's office expressed its disappointment in the EC proposal, seeking anti-dumping duties of 9.5 percent on American ethanol. The EC distributed a proposal to member states with a request that the regulation is adopted by February 22, 2013.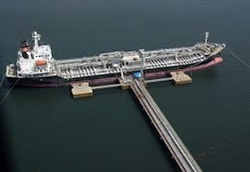 The American ethanol industry has been vocal on the issue and the Renewable Fuels Association (RFA) and Growth Energy, jointly released a statement. "America's producers and marketers of ethanol are outraged by the news that the European Commission has proposed to the European Council an anti-dumping duty equivalent to 62.3 Euro per tonne on all ethanol produced in the United States, regardless of who produces the product or who sells it. This decision is unprecedented. Not only does it fly in the face of over 30 years of consistent practice by the EC, but it also violates numerous provisions of the World Trade Organization's Agreement on Antidumping."
Bob Dinneen, president of RFA added, "This proposal is legally vulnerable on numerous grounds. They selected six producers for investigation and none were found to be dumping; nonetheless, duties are being imposed. In addition, all those producers not selected for review are also being penalized, again with no dumping having been found."
"We are exploring every option to overturn this decision. Our producers and trading companies cooperated fully with the Commission's requests for information. In the end, it was all ignored in favor of what can only be described as a political decision to erect an artificial trade barrier," concluded Growth Energy CEO Tom Buis.
According to an article in Reuters, shipments of ethanol from the United States to the EU are worth more than $930 million, or 700 million euros, a year.