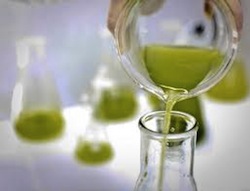 Algae.Tec has been awarded AU$12.15 million cash refund on Australian and overseas development costs for the financial years June 30, 2012 through June 30, 2015. The terms of the payment allow for an additional investment of AU$27 million on Algae.Tec technology developments, of which the Australian Government will reimburse 45 percent or $12.15 million. The approval is to support the funding of at least three algae bioreactor facilities in Australia, Asia and the U.S. The refund will be paid in cash to the company following expenditure. In addition, additional investments above the AU $27M will also be eligible for further government grants.
According to Algae.Tec, its enclosed bioreactor technology takes waste C02 from power and manufacturing facilities and uses it to grow valuable algae oil for transport fuels. The tax offset payments, called R&D Tax Incentives, are awarded and managed by the Australian Government entity AusIndustry and are designed to provide business with a "more predictable, less complex," financial support structure.
Algae.Tec Managing Director Peter Hatfull said the company had applied for the approval last year as part of a range of attractive financing options available for the Company's growth plans. "It was a rigorous process involving a complete review of our technology and global expansion plans. We see this as a real endorsement of our technology and strategic direction, and we are very pleased to have the support of the Australian Government's AusIndustry. This is excellent news for the Company and our Australian and international investors," said Hatfull.