Retired Senator and biodiesel champion Byron Dorgan will be the keynote speaker on Wednesday, February 6, 2013 at the National Biodiesel Conference & Expo in Las Vegas. While serving as a senator, Dorgan consistently sponsored legislation that became the Renewable Fuel Standard (RFS), and advocated for the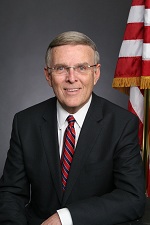 biodiesel tax incentive and energy program in the Farm Bill. A recognized leader and expert in energy and agriculture issues, Dorgan remains well-positioned to help shape future energy policy.
First elected to Congress in 1980, Dorgan represented his home state of North Dakota for 12 years in the U.S. House followed by 18 years in the U.S. Senate where he was a senior senator on the Appropriations, Energy, and Commerce Committees in the Senate. After retiring, he became a senior fellow at the Bipartisan Policy Center, where he recently joined former Senate Majority Leader Trent Lott to launch and chair the center's Strategic Energy Policy Initiative. He also serves as co-chairman of the government relations practice Arent Fox.
"During his career in public office, Senator Dorgan consistently championed renewable energy and energy independence, promoted the economic needs of rural America, and fought for sound economic policies," said Joe Jobe, CEO of the National Biodiesel Board. "Senator Dorgan continues to be a thought leader in Washington D.C. and is highly engaged in energy policy development. We're thrilled that he will join us to share his insights as we lay a course for America's Advanced Biofuel for the next 20 years."
Dorgan is on the short list to become Energy Secretary during President Obama's second term should current Secretary Steven Chu resign.
Click here for more conference information and to register.