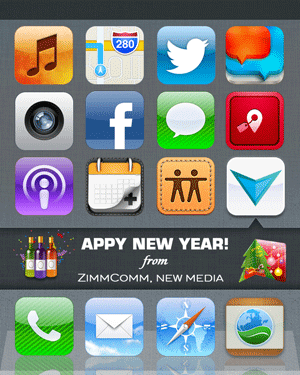 Appy New Year from the ZimmComm Team here on Domestic Fuel.
We're betting that many of you now have a new smartphone or tablet. So whether it's an iPad of any version or an Android you can get your Domestic Fuil on it most easily via the AgWired App! Within the app you'll also find the news feeds from our other ZimmComm News Network websites, AgWired.com; PrecisionPays.com and WorldDairyDiary.com. You'll also find our main Twitter feeds and the feed from our YouTube and Flickr accounts.
Best of all it's Free!
So click here to find out where you can get the AgWired App and have an Appy New Year.